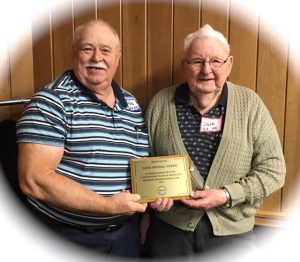 Vice President, Rob Lukianchuk, VE4RJL presenting past sec/tres, Dave Snydal, VE4XN with a plaque commemorating Dave's long and distinguished service to the Brandon Amateur Radio Club. Rob presented the plaque to Dave at the Club's annual Christmas Brunch held 8 Dec 2019 at the Trails West Motor Inn in Brandon, Manitoba.
Image provided by Bill Stadnyk – VE4FT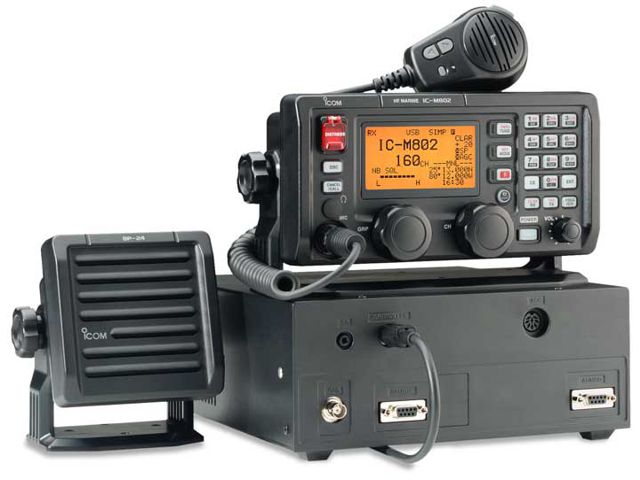 New Members are Welcome

. For more information, contact Public Relations Officer, Rick Jones

rica@westman.wave.ca
First Thursday of the Month at 7:00 PM
Next Meeting is ….. 2 January 2020
Huggy's Restaurant Meeting Room…..

(north west corner of the restaurant)
2140 Currie Blvd, Brandon, MB
Everyone Welcome
President…Jim Sloane….VE4JIM
ve4jim@wcgwave.ca
Vice Pres…Rob Lukianchuk …VE4RJL
204-721-0031
Sec/Tres…Bill Mayberry…….VE4WJM
mayberrywj@wcgwave.ca
PR Officer…Rick Jones…….VE4AV
rica@westman.wave.ca
Our Saturday coffee spot is….
The Little Chalet Restaurant….
Map to Little Chalet Restaurant
1701 Middleton Ave
Brandon, MB
Everyone Welcome
Some come early but usually between 1:00 and 2:00.